Shrink Adept

Posts: 169
Joined: Mon Aug 12, 2019 7:58 pm
Gender:
Contact:
Typical isekai anime. The protagonist is a handyman.
---
Shrink Master

Posts: 586
Joined: Sun Jan 12, 2020 6:50 pm
Gender:
Contact:
Handyman Saitou in Another World (Benriya Saitou-san, Isekai ni Iku)
An "animated" manga clip:
https://www.youtube.com/watch?v=Jh-rJE1k-JA
Illustration commemorating the announcement of the anime: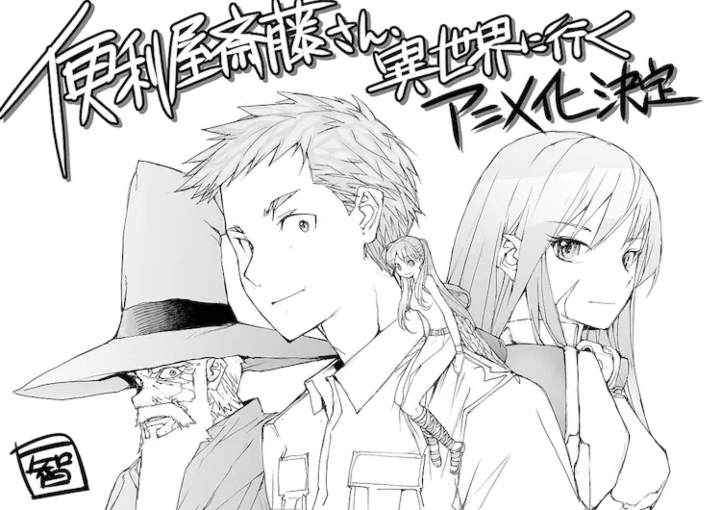 "The illustration features the protagonist Saitou, an ordinary handyman from the human world, and his friends. Like all
isekai
plots, our protagonist is transported into another universe, this one filled with magic, monsters, and dungeons. Surprisingly, Saitou finds his skills as a handyman useful in the realm he's transported to; he starts to understand the happiness that comes with being needed. Saitou meets the new magical beings Laerza, a strong and beautiful warrior; Morlock, a powerful yet slightly forgetful and erotic magician; and La Fampan, a cute but greedy fairy. Together with his newfound friends, Saitou explores a whole new world and makes a ton of unforgettable memories." (fictionhorizon.com)
"You're like, really tiny."
"Thanks. I had no idea."
---
Shrink Adept

Posts: 78
Joined: Sun Feb 28, 2021 4:40 am
Contact:
Well this looks promising
---